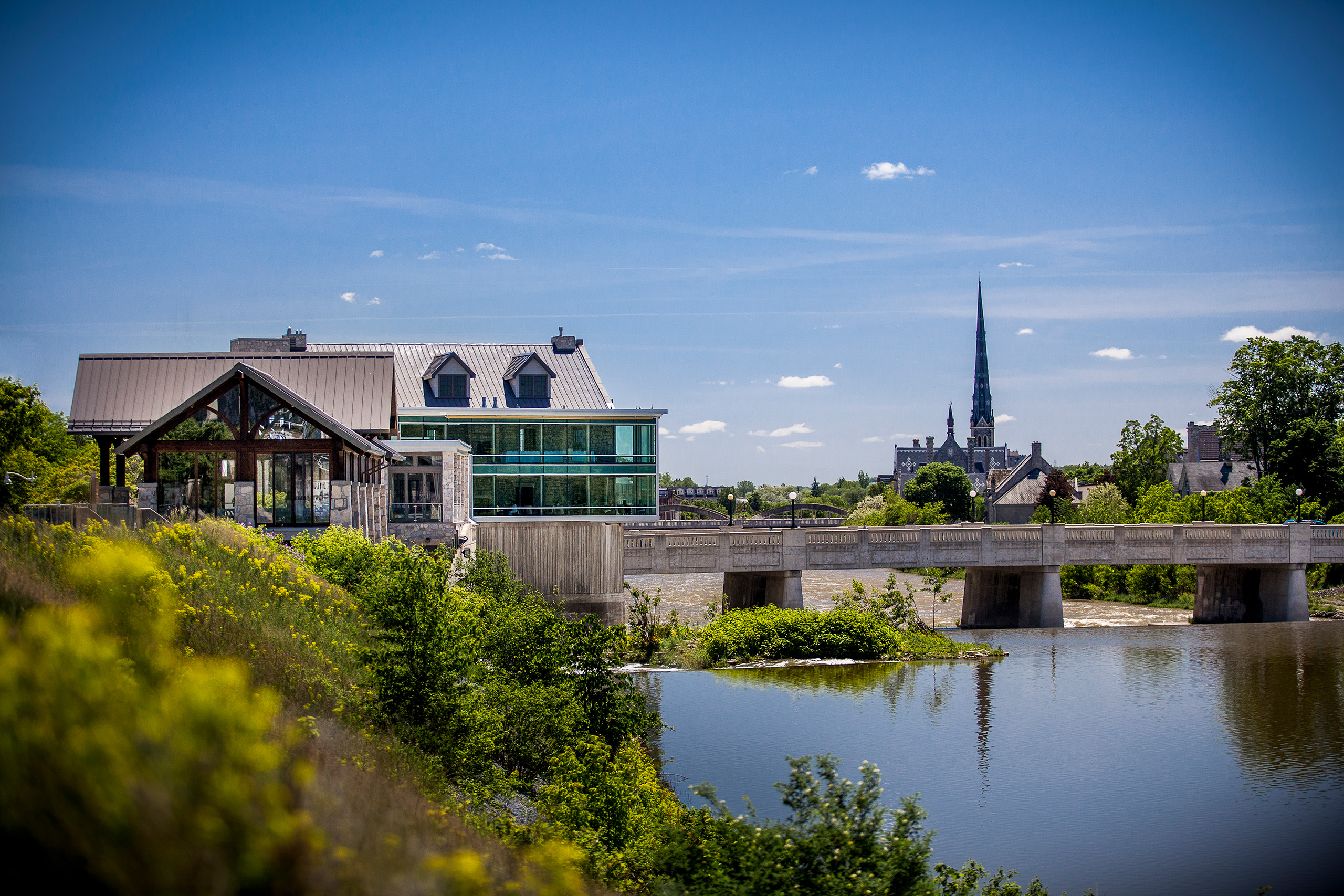 Beautifully restored inside and out, every inch of this five-storey 19th century mill offers warmth and comfort. The building itself – Dickson Mill – is one of the oldest surviving industrial buildings in Cambridge and tells the story of the city's manufacturing history and progress. The restaurant's spacious dining rooms and all-season patios, with their original stonework and panoramic views, provide an elegant setting to help you celebrate all of life's moments. Enjoy a drink by the fire on a winter day, or get married in the summer in the open-air chapel. Restaurant, wedding venue, and corporate event space, the options to enjoy Cambridge Mill are endless.
Cambridge Mill is committed to using the finest locally-sourced ingredients to prepare delicious and inventive dishes. With harvest and seasonality at the forefront, the Cambridge Mill culinary team offers a refined approach to rustic farm-to-table cuisine, taking great care to ensure each dish is stunning in taste and presentation.
The Dickson Mill in Cambridge, Ontario, is a limestone gristmill built in 1844 to replace a wooden structure destroyed by fire. It was powered by a dam created by William Dickson, the founder of Galt, and provided energy for a flourmill, sawmill, and wool factory. The mill survived a major flood in 1974 and remains an architectural landmark along the Grand River. The Ciancone family purchased the mill in 2008 and restored it, turning it into the Cambridge Mill, a riverside restaurant and event venue. The building is constructed of locally quarried rock, which contains an abundance of heart-shaped fossils left by ancient mollusks. The Cambridge Mill is a beautiful and impressive reminder of the history of Galt and the Grand River, preserving its heritage and celebrating its past for visitors to enjoy.